Venue
Iasi is the second largest city in Romania. Located in the historical region of Moldavia, Iași has traditionally been one of the leading centers of Romanian social, cultural, academic and artistic life. Home to the oldest Romanian university and to the first engineering school, Iași is one of the most important education and research centers of the country.
The Palace of Culture was conceived as a rebuilding and expansion of the former Princely Palace of Moldavia. Inaugurated in 1925, it was designed in a flamboyant Neo-Gothic style. It hosts four museums: Art Museum, Moldavia's History Museum, Ethnographic Museum of Moldavia, and "Ștefan Procopiu" Science and Technique Museum, nowadays united under the name of Moldavia National Museum Complex.
Palas Congress Hall is located on the last floor of Palas Mall and in Palas Park. Having direct access from the outside, the halls feature green terraces and offer a splendid panorama on the Palas Garden and the Palace of Culture.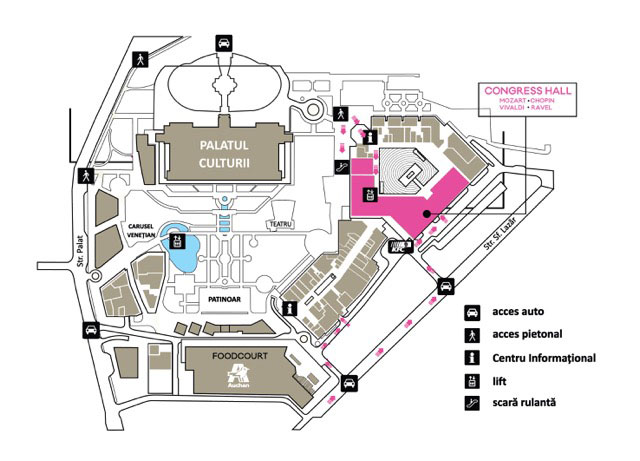 Accomodation
Unirea Hotel & Spa (see details on https://www.hotelunirea.ro/en/) is situated in the heart of the city. (1.3km – 16 minutes walking to The Palace of Culture/Congress Hall – Palas conference venues)
The Unirea Hotel & Spa (4*) offers reduced rates for the conference participants.
The participants should make reservations for this hotel by directly contacting the hotel administration via e-mail: reservation@hotelunirea.ro.
In order to obtain the mentioned reduced rates, the participants should mention that they are ICSTCC 2021 attendants.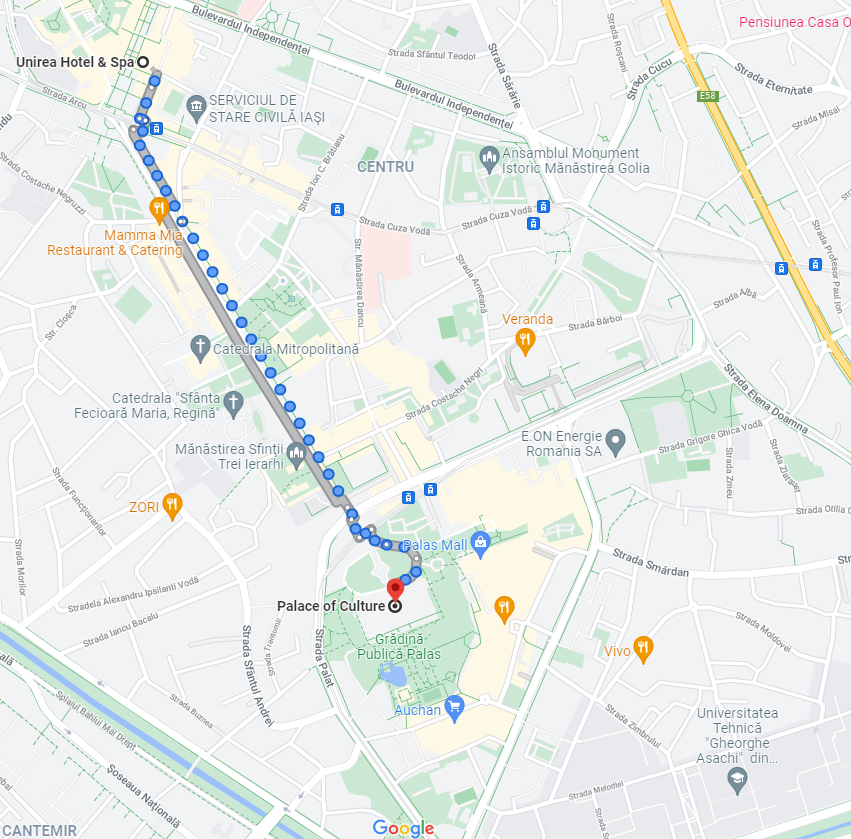 Travel
The latest data and details on specific rules that apply when travelling to Romania are presented here.
Travellers coming from "green", "yellow" or "red" areas (RO classification) in possession of an EU Digital Covid Certificate of vaccination (10 days after last required dose) or a Certificate of recovery (valid for 180 days) can enter Romania and are exempted from quarantine or testing requirements.
Travellers coming from a designated "green" area (RO classification), do not need an EU Digital Covid Certificate and no quarantine is imposed on travellers from these areas.
Travellers coming from a designated "yellow" area (RO classification), can also be exempted from quarantine if they present an EU Digital Covid Certificate indicating negative PCR test taken at the latest 72h in advance of the trip.
Travellers coming from a "red" area (RO classification), need to do 14 days of quarantine, even if they present a negative test. Some exceptions apply for short stays (less than 72h, with a negative PCR test taken the latest 72h in advance).